November 17-19 (Wed.-Fri.), 2021
The Twin Towers Hotel Bangkok, Thailand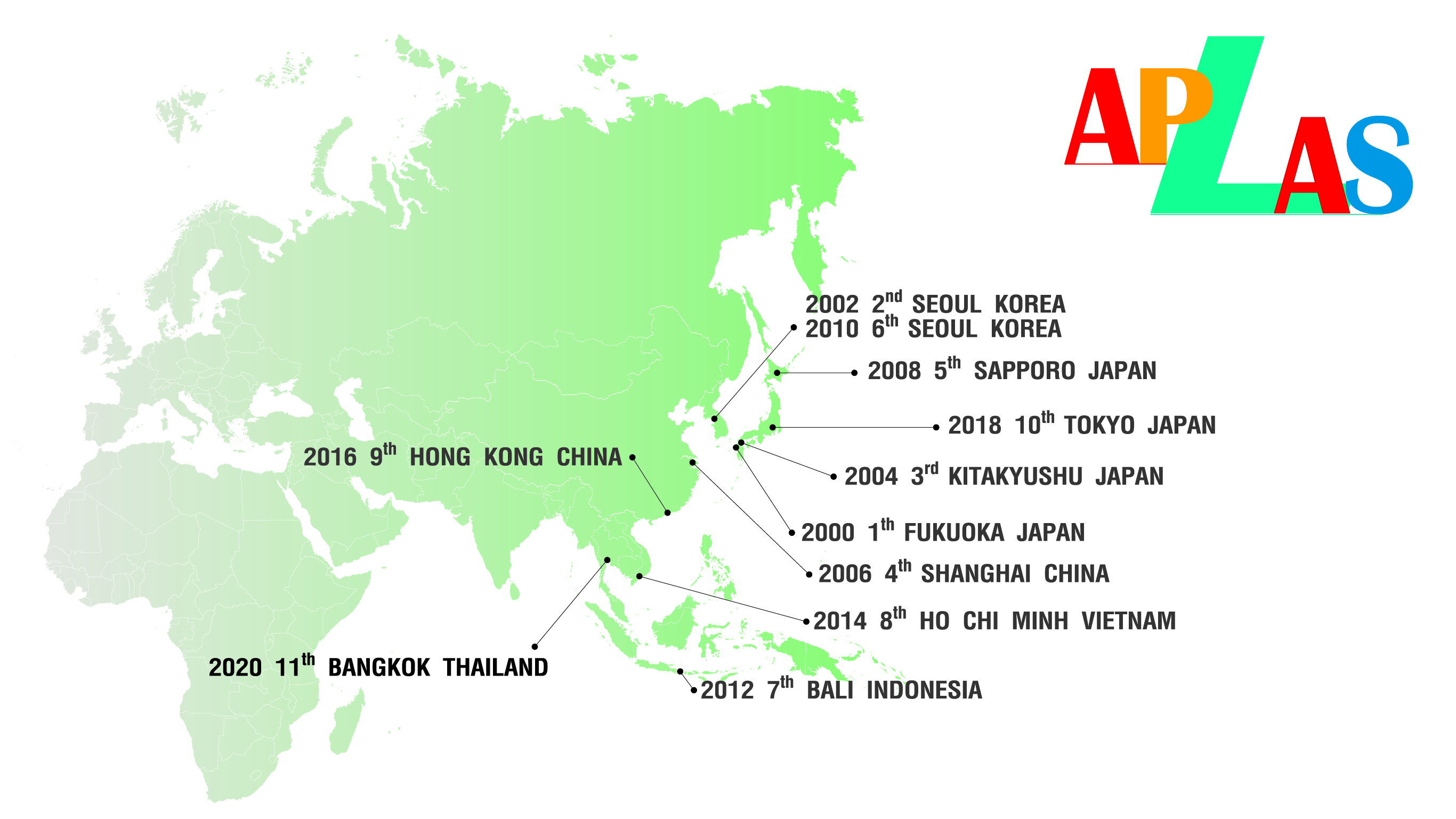 ---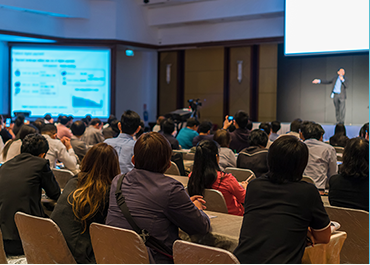 APLAS was a symposium originally established to discuss about the topics relevant to landfill issues. Recently, the APLAS has become a major international meeting in the Asia-Pacific region for the discussion of waste problems among research, policy-making and industrial communities. The role of APLAS is thus to solve waste management problems from the viewpoints of regional and global environmental sustainability.

This symposium will address the advancements and challenges in the fields of waste policy and legislation, industrial practices, waste collection and transportation, resource recycling and recovery technologies, integrated waste management (biological treatments, thermal treatments, landfilling, and landfill restoration), waste-to-energy strategies, and hazardous waste management. The official language used in this symposium is English.
The conference will substantially consist of keynote/invited speakers, oral and poster presentations Due to the pandemic of Corona 19, EEAT has a solution on this matter by  online oral presentation. 
Main Session Topics
Waste management policy, planning, practices and challenges
Innovative methods for waste prevention, reduction, collection, transportation, and characterizations
Safe and reliable solid waste utilization, recycling, materials recovery, and waste-to-energy strategies
Mechanical, biological and thermal treatment technologies of waste -current development trends and technological progresses
Sustainable landfilling, landfill designs, gas collection, leachate treatments, and landfill aftercare and restoration
Bioenergy and bio-products from waste and biomass (anaerobic digestion, biofuels, biochar, landfill gas utilization, etc.)
Hazardous, industrial and special waste management (E-waste, C&D waste, medical waste, etc.)
Country reports
Content of Symposium
Oral Presentations
Poster Presentations
Online Oral Presentations
Business Sessions and Exhibition
 Schedule and Deadlines
| | |
| --- | --- |
| Abstract Submission | April 15, 2021 |
| Notification of Acceptance | May 31, 2021 |
| Full Paper Submission | June 30, 2021 |
Publication
The papers accepted for both oral and poster presentation will be published as follows.
Abstract Submission Instruction
If you are interested to present a paper, please download the abstract submission form.
Submit your abstract(s) to the APLAS2021 Organizing Committee by e-mail: 

This email address is being protected from spambots. You need JavaScript enabled to view it.

indicating your preferred presentation type(s)
Oral or Poster. The committee will notify your submission outcome and the presentation type (if accepted).
Download
Business Sessions & Exhibition
Business sessions and exhibition, one of the highlights of this symposium, are available for industrial and commercial sectors operating in the areas of waste treatment and management, to share their practice and technology with participants.

Call for exhibitors running their booths at the venue. Please contact the Secretariat for more details.
Symposium Banquet and Tour
November 18 (Thu.)
November 19 (Fri.)

Technical Tour (Banquet and tour are included in the registration fee, excluding student registration rate)
Symposium Venue
The Twin Towers Hotel Bangkok
88 Rong Muang, Bangkok 10330, Thailand. 

Accommodation
The Twin Towers Hotel Bangkok, an urban accommodation of modern design ideal for business and leisure trips. Its spacious areas hotel near MBK shopping Mall, its 4-star services and its excellent quality price ratio make this hotel in the centre of Bangkok one of the most complete, comfortable and best located accommodations in the city. It is located at the heart of the commercial and business area of the city, so it is ideal for business trips.  
Organizations

Organized by

The Environmental Engineering Association of Thailand (EEAT)
The Landfill System & Technologies Research, Association of Japan, NPO (NPO-LSA)

Founder of APLAS

Professor Masataka HANASHIMA

Chairpersons

Professor Thares Srisatit (President of EEAT, Thailand)
Professor Professor Kazuei ISHII (President of NPO. LSA, Japan)

Secretariat

Chair

Assoc. Prof. Dr. Wanpen Wirojanagud (Vice President of EEAT, Thailand)

Associate Chair

Assoc. Prof. Dr. Chart Chiemchaisri (Board Committee of EEAT, Thailand)
Asst. Prof. Dr. Achariya Suriyawong (Secretary General of EEAT, Thailand)

APLAS Permanent Office in NPO.LSA (Japan) Secretary General
Registration Fees
Presenter 

Classification

After July 30
Till
August 31, 2021

 Early bird Before


July 30, 2021

Thai

EEAT member

4,000 Baht

3,000 Baht

Non or expired


member

4,500 Baht

3,500 Baht

International
Presenter

US$ 500

US$ 450

Members of universities and institutions in developing countries

US$ 400

US$ 350

Student

US$ 350

US$ 300

 
Participant 


Classification

After April 30
Till October 1, 2021

 Early bird Before


August 31, 202

1
Thai
EEAT member
3,500 Baht
3,000 Baht
Non or expired
member
3,500 Baht
Student
2,500 Baht
International
Participant
US$ 500
US$ 450
Student
US$ 350
US$ 300
Registration Payment

Check or payment to saving account or money order:"Environmental Engineering Association of Thailand" Bank Transfer: Savings Account No.
053-1-24040-3, Bank of Ayudhya Plc., Klong Prapa Branch 

(SWIFT Code: AYUDTHBK)

056-2-32298-0, Siam Commercial Bank Plc., Aree Sampan Branch 

(SWIFT Code: SICOTHBK)



Contact (Secretariat)
Environmental Engineering Association of Thailand (EEAT)
Tel: (662) 617-1530-1   Fax: (662) 279-9720   
E-mail : This email address is being protected from spambots. You need JavaScript enabled to view it.
Facebook: facebook.com/EEAT2016