APLAS Bangkok 2020
The 11th Asia-Pacific Landfill Symposium
October 28-30 (Wed.-Fri.), 2020


---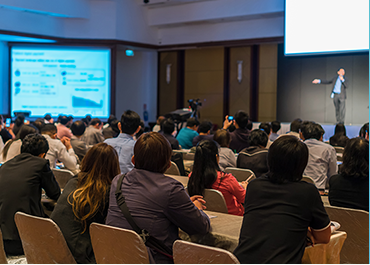 APLAS was a symposium originally established to discuss about the topics relevant to landfill issues. Recently, the APLAS has become a major international meeting in the Asia-Pacific region for the discussion of waste problems among research, policy-making and industrial communities. The role of APLAS is thus to solve waste management problems from the viewpoints of regional and global environmental sustainability.

This symposium will address the advancements and challenges in the fields of waste policy and legislation, industrial practices, waste collection and transportation, resource recycling and recovery technologies, integrated waste management (biological treatments, thermal treatments, landfilling, and landfill restoration), waste-to-energy strategies, and hazardous waste management.

The official language used in this symposium is English.
Content of Symposium
Oral and Poster Presentations
Industry/Business (I/B) Sessions and Exhibition
Schedule and Deadlines
Abstract Submission

 :: March 30, 2020

Notification of Acceptance

 :: May 15, 2020

Full Paper Submission

 :: June 15, 2020
Main Session Topics
Waste management policy, planning, practices and challenges
Innovative methods for waste prevention, reduction, collection, transportation, and characterizations
Safe and reliable solid waste utilization, recycling, materials recovery, and waste-to-energy strategies
Mechanical, biological and thermal treatment technologies of waste-current development trends and technological progresses
Sustainable landfilling, landfill design, gas collection, leachate treatments, and landfill aftercare and restoration
Bioenergy and bio-products from waste and biomass (anaerobic digestion, biofuels, biochar, landfill gas utilization, etc.)
Hazardous, industrial and special waste management (E-waste, C&D waste, medical waste, etc.)
Abstract Submission Instruction
If you are interested to present a paper, please download the abstract template from the symposium website.
Submit your abstract(s) to the APLAS2020 Organizing Committee by e-mail:

This email address is being protected from spambots. You need JavaScript enabled to view it.

 indicating your preferred presentation type(s) - Oral or Poster. The committee will notify your submission outcome and the presentation type (if accepted).
Registration Fee
USD 500 per person; For early bird registration (before July 30, 2020) USD xh50 per person.
USD 350 for members of universities and institutions in developing countries who register before July 30,2020
USD 300 for university students who register before July 30, 2020
I/B Sessions & Exhibition
Industrial/business sessions and exhibition, one of the highlights of this symposium, are available for industrial and commercial sectors operating in the areas of waste treatment and management, to share their practice and technology with participants.
Call for exhibitors running their booths at the venue. Please contact the Secretariat for more details.
Symposium Banquet and Tour
October 29 (Thu.): Closing Ceremony Banquet
October 30 (Fri.): Technical Tour (Banquet and tour are included in the registration fee, excluding student registration rate)
Symposium Venue
Pathumwan Princess Hotel
444 MBK Center, Phayathai Road, Wangmai, Pathumwan, Bangkok 10330
www.pprincess.com
Accommodation
The Pathumwan Princess Hotel thrives in the heart of Bangkok, connects to MBK center and just minutes from Siam Square & Siam Paragon- the area pulsates with energy and creativity. The hotel is located on the doorstep of the city's iconic sky train, National Stadium station. By this speedy transit system, visitors can conveniently visit other shopping districts, i.e., Sukhumvit, Central World Plaza, the vibrant Chatuchak Market, or even to the busy, brooding waters of the Chao Phraya river, where many of the renowned temples are situated along. The discounted room rate will be available for a limited number of APLAS participants.
Contact (Secretariat)
APLAS 2020 Local Organizing Committee
The Environmental Association of Thailand
122/4 Soi Rewadee, Rama VI Road, Samsen Nai, Piyathai, Bangkok, 10400.
E-mail: This email address is being protected from spambots. You need JavaScript enabled to view it.
Organizations
Organized by
The Landfill System & Technologies Research, Association of Japan, NPO(NPO-LSA)
The Environmental Engineering Association of Thailand (EEAT)
Founder of APLAS
Profressor Masataka HANASHIMA

Chairpersons
Profressor Toru FURUICHI (President of NPO, LSA, Japan)
Profressor Thares Srisatit (President of EEAT, Thailand)

Secretariat
Chair: Assoc.Prof.Dr.Wanpen Wirojanagud (Vice President of EEAT,Thailand)
Associate Chair1: Assoc.Prof.Dr.Chart Chiemchaisri (Board Committee of EEAT,Thailand)
APLAS Permanent Office in NPO • LSA (Japan) Secretary
General: Dr.Kazuei Ishii Dr.Fumiyoshi Ohno
 

 

Brochure

Download

 

 

 

 

 

Extended abstract's format

Download